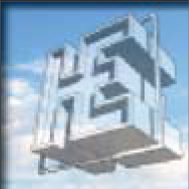 Experience. Efficiency. Results.
In addition to our core services, Haeger often provides additional expertise and services to our clients to address unique business and project needs. Our team has the experience and understanding to work with our clients to further delineate their need and the tools and applications to effectively deliver the results desired.
We are able to provide unique and eye-catching exhibits and illustrations to help differentiate our clients' projects and to explain specific site constraints and engineering solutions. We are willing to explore, research and innovate to provide the materials needed for the projects to succeed.
Beyond the Basics Services
Drone Mapping & Photogrammetry