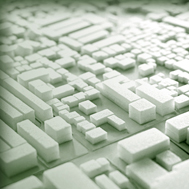 Experience. Efficiency. Results.
Our land planning team works closely with our engineering and surveying staff to create sensible land plans that complement property conditions, resulting in cost-effective and efficient developments. We have assisted owners and developers with thousands of successful projects over several decades, helping to successfully navigate projects through zoning, entitlement and permitting challenges.
Zoning & Entitlement Assistance
Sensible. Efficient. Successful.